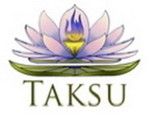 Assistant Sushi
PT Taksu Kirana ( Taksu Spa & Restaurant )
IDR 2,000,000 – IDR 3,000,000
Ditayangkan pada 1-Sep-23
Deskripsi Pekerjaan
Job Responsibility:
All candidates must be reliable, have a positive "can-do" attitude and always looking to learn / improve. Previous sushi experience is preferred but not necessary.
We are willing to train the right candidates.
All candidates must have general knife skills and at least 2 years of culinary experience, stand and work for long periods of time.
General Requirement:
Have experience as a cook, or sushi helper preferred
Must have good knife skill
Be able to work on weekends/ holidays
Have a positive attitude, no drama, quick, fast learner, clean and responsible
Have good communication, service-minded and multitasking skills
Be a good team player
Preferably domiciled in Gianyar Area