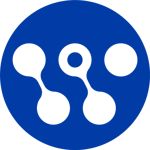 Accounting & Finance Supervisor
IDR 7,000,000 – IDR 8,000,000
Ditayangkan pada 31-Aug-23
Keuntungan
Employee well-being program

Lunch Box, Coffee Break and Snacks
Deskripsi Pekerjaan
Supervising and actively involved in the daily accounting transactions including bank reconciliation, accounts payable/receivable and general ledger .
Oversees the preparation of periodic financial statements and the corporate annual report.
Ensures that financial reports comply with generally accepted accounting principles or financial reporting standards.
Maintains a documented system of accounting policies and procedures.·
Requirements:
Age of maximum 35 years old.
Candidate must possess at least Bachelor's Degree, majoring in Accounting or Finance from reputable university with GPA min. 3.00
Having 4 years or more of experience ini generalist Accounting or at least 2 year of supervisory position.
Excellent working knowledge of accounting & procedures including account operations activities.
A keen eye on details for accuracy.
Proficiency in Microsoft Office especially in Excel & Able to use and familiar with Accounting systems : ERP
A Certified Public Accountant (CPA) and Certified Management Accountant (CMA) will be an advantage.
Willing to be placed at Bitung, Tangerang.